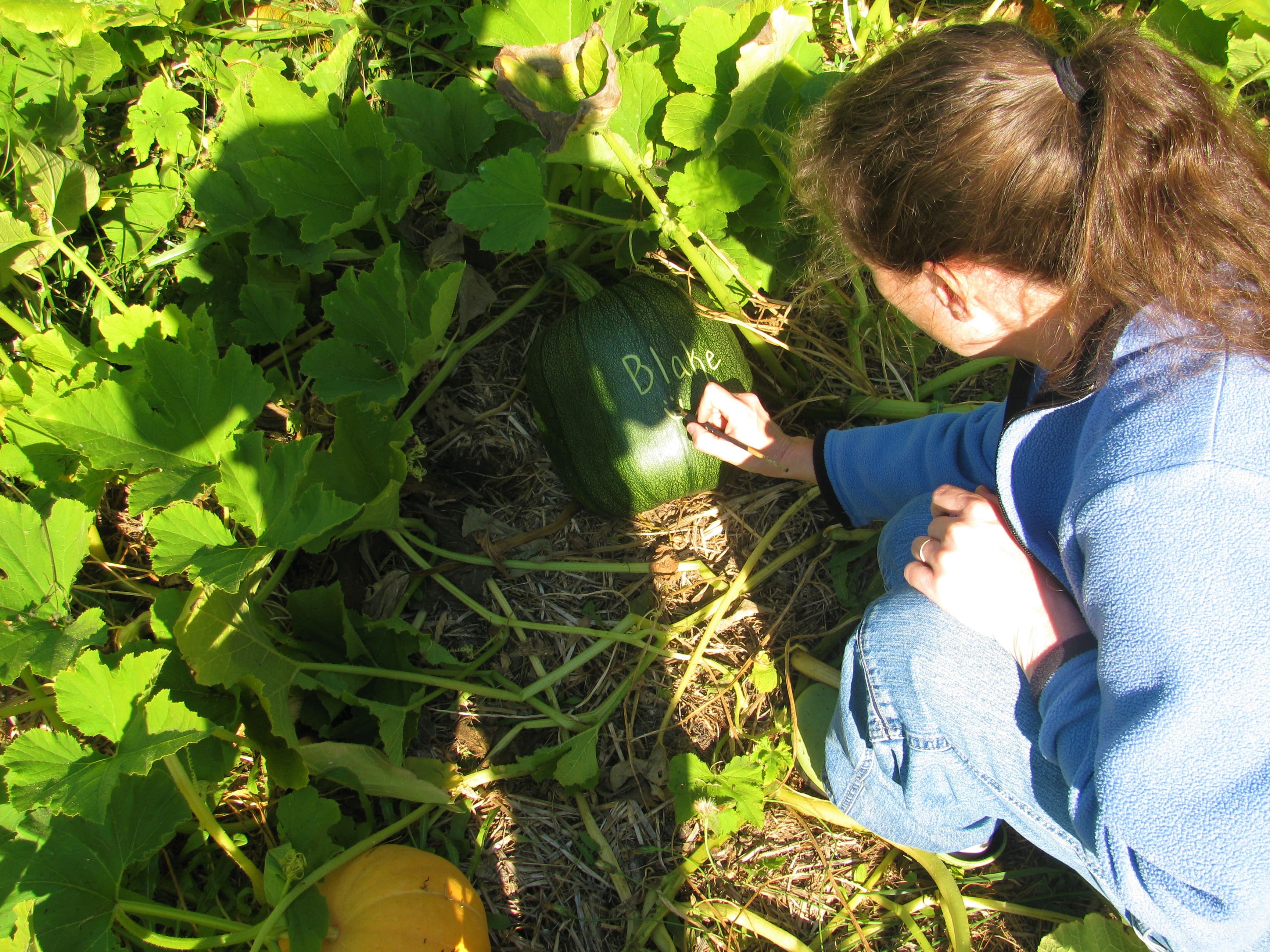 Personalizing in the Pumpkin Patch
What are Personalized Pumpkins?
Pumpkins have a dual purpose each autumn. Some folks use them for decorations, others for food. With our personalization service we would like to offer you the opportunity to use your pumpkin for both! Personalized pumpkins are a unique way to decorate your home, business or office, while maintaining the integrity of the pumpkin to be used as food at the end of the season.

Imagine this.... your family visits our farm and searches through the pumpkin patches to "discover" the pumpkins which have been personalized just for you!* You take home your personalized pumpkins to use as decorations throughout the fall... and then for Thanksgiving, you turn them into very yummy pumpkin scones, delicious pumpkin bread or a hearty pumpkin soup! WOW! True dual-use pumpkins!

*Clues to pumpkin locations are available upon request.

How does it work? When the pumpkin is still small and green, we scratch your name or other message into the flesh. As the pumpkin turns orange and hardens, a "raised crust" forms on the pumpkin where it has been scratched. Since the shell of the pumpkin has not been compromised, the integrity of the inner flesh is maintained. You can use it for decoration, and then later for food!


Personalization Ideas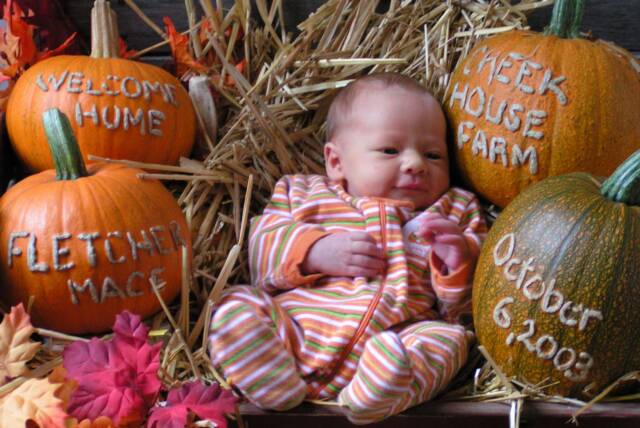 Personalized Pumpkins Used for Baby Announcement
Your family's last name: "The Smith Family"
Your children's first names: "Samuel", "Rose"
A greeting: "Welcome", "Happy Harvest"
For your business: "Thanks For Your Support"
Fun announcements for a loved one: Imagine a series of personalized pumpkins, along with a private stroll through the pumpkin patches to reveal a marriage proposal or the announcement of a new baby for your family! Perhaps a personalized pumpkin for each family member... what a great family photo for your website or yearly letter! Be creative, and have fun!